The Secrets of Japanese Manual Medicine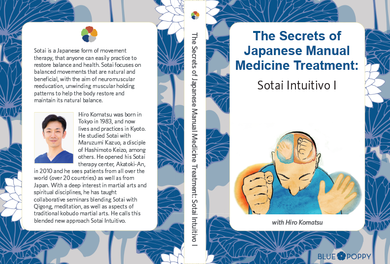 My SOTAI DVD and Online course was released from Blue Poppy Enterprises in 2020.
【Detailed Description】
Sotai is a Japanese form of movement therapy, that anyone can easily practice to restore balance and health. Sotai focuses on balanced movements that are natural and beneficial, with the aim of neuromuscular reeducation, unwinding muscular holding patterns to help the body restore and maintain its natural balance.
You can purchase from this
BluePoppy's website
The July 2020 issue of NAJOM
There is a journal of Oriental medicine called NAJOM, which is about traditional medicine of Japan. This journal is in both English and Japanese, and has readers all over the world.  
My article was published in the July 2020 issue of NAJOM.  
The title of my article is
"How can we face the anxiety prevalent with COVID-19?"
.
NAJOM's official website is
here
.
P.S.
I made promo video for NAJOM. And I tried to make music too in this video. I hope you like it!
↓↓↓
The March 2020 issue of NAJOM.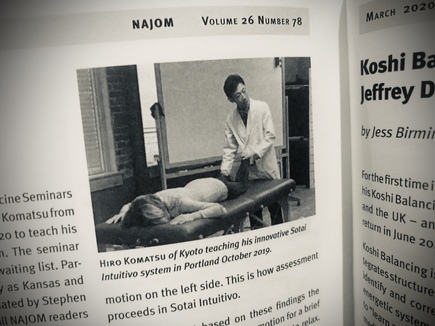 Bob Quinn wrote about my seminar report of Portland on October 2019 and My Italian student "Marco Superbi" introduced me his articles on the March 2020 issue of NAJOM(The North American Journal of Oriental Medicine).
NAJOM's official website is
here
.