Hiroaki Komatsu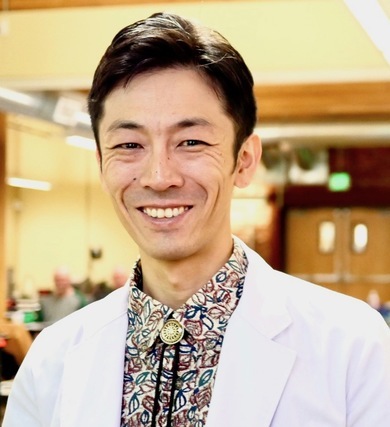 ・Therapist (National License for Anma, massage & shiatsu)
・Seminar instructor (many seminars around the world)
・Educator(NCCAOM continuing education contents provider)
・Author
I live and practice in Kyoto. I was born in Tokyo 1983.
I grew up in Tokyo and Ise.
I discovered Sotai while studying many types of therapy and bodywork. Though there are a variety of types of wonderful therapy, I decided to study Sotai because it is holistic and effective. Most of all,it allows patients to restore their own bodies.
I've learned Sotai technique from many Sotai teachers,and in 2010,I set up my own Sotai therapy center called "Akatoki-An" in Kyoto Japan.
Teaching Japanese treatment techniques to practitioners all over the world.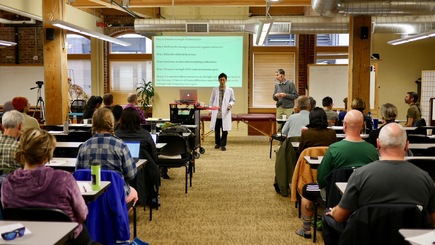 ・Jan. 2017 & Jun. 2018 - seminars in Torino, Italy
・
Sep. 2018 - seminar in Boulder, CO (USA) at Southwest Acupuncture College
・Oct. 2019 - seminar in Portland, OR (USA) at Oregon College of Oriental Medicine



I have students all over the world including Italy, France, Canada and the USA.
Approved for continuing education credits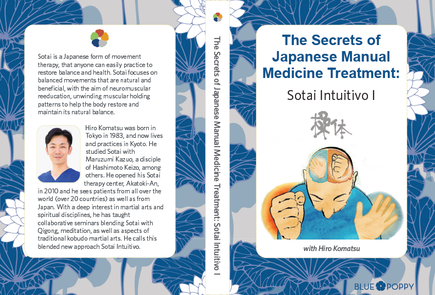 An on-line continuing education course was released in July of 2020 by the medical supplies company Blue Poppy (in Portland, OR). This course has been approved for continuing education credits by NCCAOM (National Certification Commission for Acupuncture and Oriental Medicine).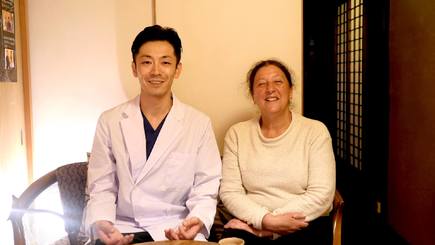 Beginning with a consultation of an expert beautician in 2015, I started a course for "treatment of deformed heads." Since then, patients have come for this course from all over Japan and I've used my unique system to help over 2000 patients suffering from deformed heads.

The internet radio show "Healthy with Komatsu Hiroaki – Life goes better with 60%" was ranked No. 1 many times in the alternative medicine category of Apple's iTunes Podcast.

Many articles for journals and on-line magazines including Anshin (Makino Publishing) May, 2020, Kapole (Makino Publishing webmedial division), North American Journal of Oriental Medicine in Mar & Jul 2020 issues, and Mar 2021 issue, Blue Poppy newsletter "The Secrets of Japanese Manual Medicine," and Chiro Basic Company "Strong Mind."
Key teaching themes for people not just in Japan but all over the world
・How to recognize and potentiate the natural healing power that lies within

・Instead of using medicines and treatments to temporarily suppress symptoms, providing therapy that corrects "unsustainable life patterns" to improve life from the bottom up.

・When the body gets better the mind changes as well, so that life is more fulfilling.