SOTAI SEMINAR in Italy,2018. The Surmmary Travel Journal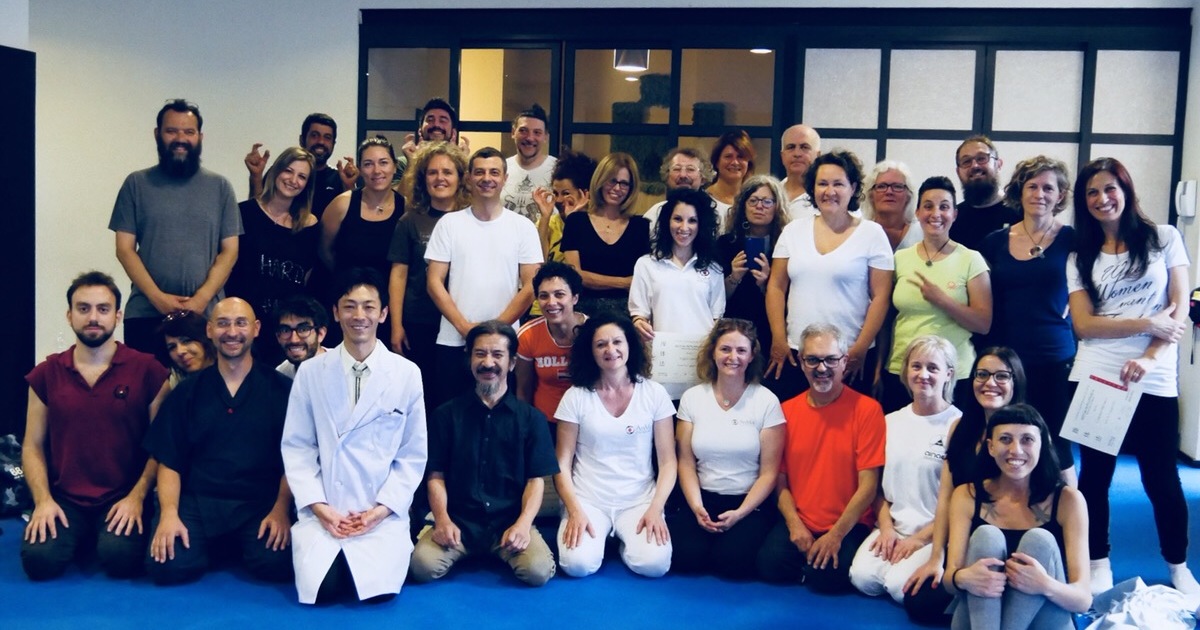 I had the second SOTAI seminar June16,17,2018 in Torino Italy. We taought Italian students about skin sotai (SOTAI INTUITIVO II). It was showed the first time not only Italy but also Japan. We felt very happy that all Italian students loved our teaching. And we were impressed their passion to study sotai.

Italian seminar is very special to me. Because it's starting point to spread SOTAI to all over the world. Thanks a lot for Italian warm welcome!



I summarized Italian travel jurnal of 2018 as follow. Hope you enjoy it!
-------------------
To leave for Italy from Japan
(June 14,2018)
Good Memories of Torino in Italy. Liete memorie di Torino in Italia.
(
June 15,2018)
Spent day off around Piemonte area in Italy
(
June 18,2018)
Fossano
Limone
Vernante
Visited to AnMa Arteshiatsu Makeshi
(
June 19,2018)
We visited to "AnMa - Istituto Shiatsu Makeshi" at Torino,Italy in June 19th,2018.This Shiatsu school is operated by Claudio Micalizzi. He participated our Italian seminar and gave us his school's T-shirt. I love both his school and his T-shirt! Thank you very much. I wear it in Japan also.
Did Facebook Live and made video contents
We did Facebook Live and made video contents in
Holisticoterapia.
Holisticoterapia
is my student's clinic in Torino city.I took some sotai demonstration's videos what I couldn't teach this Italian seminar.Though our Facebook Live was a bit fuzzy, many follower participated it and gave us good reactions.
Last dinner and Return to Japan(
June 19,20,2018)
I had a great time and made wonderful memories in Italy.Thank you for giving me great experiences! I will treasure them. See you next year.

Hiroaki Komatsu